Parable of the Lost Sheep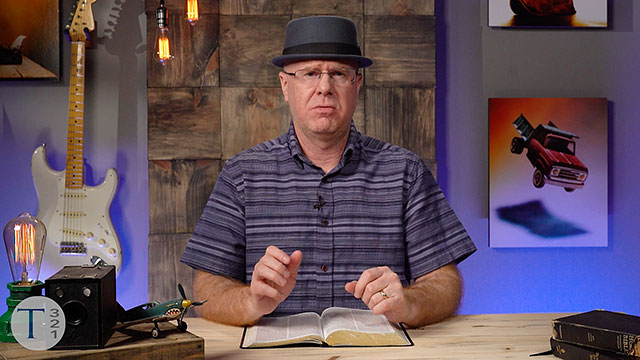 QUESTION: What does the parable of the lost sheep signify?ANSWER:
The parable of the lost sheep was told by Jesus when the Pharisees criticized Him for socializing with sinners. Through this story of compassion, Jesus revealed his rescue mission for sinners.
"Then Jesus told them this parable: 'Suppose one of you has a hundred sheep and loses one of them. Does he not leave the ninety-nine in the open country and go after the lost sheep until he finds it? And when he finds it, he joyfully puts it on his shoulders and goes home. Then he calls his friends and neighbors together and says, "Rejoice with me; I have found my lost sheep." I tell you that in the same way there will be more rejoicing in heaven over one sinner who repents than over ninety-nine righteous persons who do not need to repent'" (Luke 15:3-7).
The parable begins with a straying sheep. A sheep apart from its shepherd is defenseless and in grave danger. Jesus views any person apart from Him as lost. How is he lost? His sins alienate him from the holy God, leaving him groping aimlessly in darkness. "So justice is far from us, and righteousness does not reach us. We look for light, but all is darkness; for brightness, but we walk in deep shadows" (Isaiah 59:9).
The shepherd in the story, however, didn't despise his straying sheep. With a heart of compassion, Jesus also values each sinner the Father entrusts Him:
"And this is the will of Him who sent me, that I shall lose none of all that He has given me, but raise them up at the last day" (John 6:39). Jesus is intent upon rescuing the sinner not only because the Father gave them to Him but also because He loves them. His love led Him to sacrifice His life on the cross to take their punishment for sin.
The parable of the lost sheep also illustrates Christ's attitude toward the saved sinner. The parable gives no indication of the shepherd ever rebuking or chiding. Instead, he hoists the sheep upon his shoulders and takes it home. An adult sheep may weigh anywhere from 110 to 125 pounds; it would be no small effort to carry one over the shoulder. For joy over finding that which was lost, the shepherd bears the discomfort. Likewise, Jesus bore the weight of our sins upon the cross. As High Priest and Mediator, He continues to bear our cares and infirmities before the Father. "He himself bore our sins in his body on the tree, so that we might die to sins and live for righteousness. . . . For you were like sheep going astray, but now you have returned to the Shepherd and Overseer of your souls" (1 Peter 2:24-25).
Finally, the parable of the lost sheep offers an extraordinary glimpse of heavenly emotions. The shepherd calls his friends and neighbors together, saying, "Rejoice with me." The rescue of the lost sheep was a cause for proclamation and celebration. Similarly, Heaven rejoices when a sinner repents and is restored to fellowship with God. This joy is cheerfulness; it is calm, considered delight. It is a deliberate emotion -- thoughtful and sustained. This is not a picture of raucous dancing and carousing but of lasting pleasure and heartfelt satisfaction. Why? A sinner has come home! Such news delights the heart of heaven.
Since the beginning, God has been the Good Shepherd who rescues His lost sheep. When Adam and Eve were hiding in shame because of their sin, He sought them out. Yes, He disciplined them. But He promised a Rescuer. Until Christ's death for their sins, He forgave them by their faith and covered them with animal skins. God still reaches out for the lost to cover and recover them through the blood of Jesus Christ.